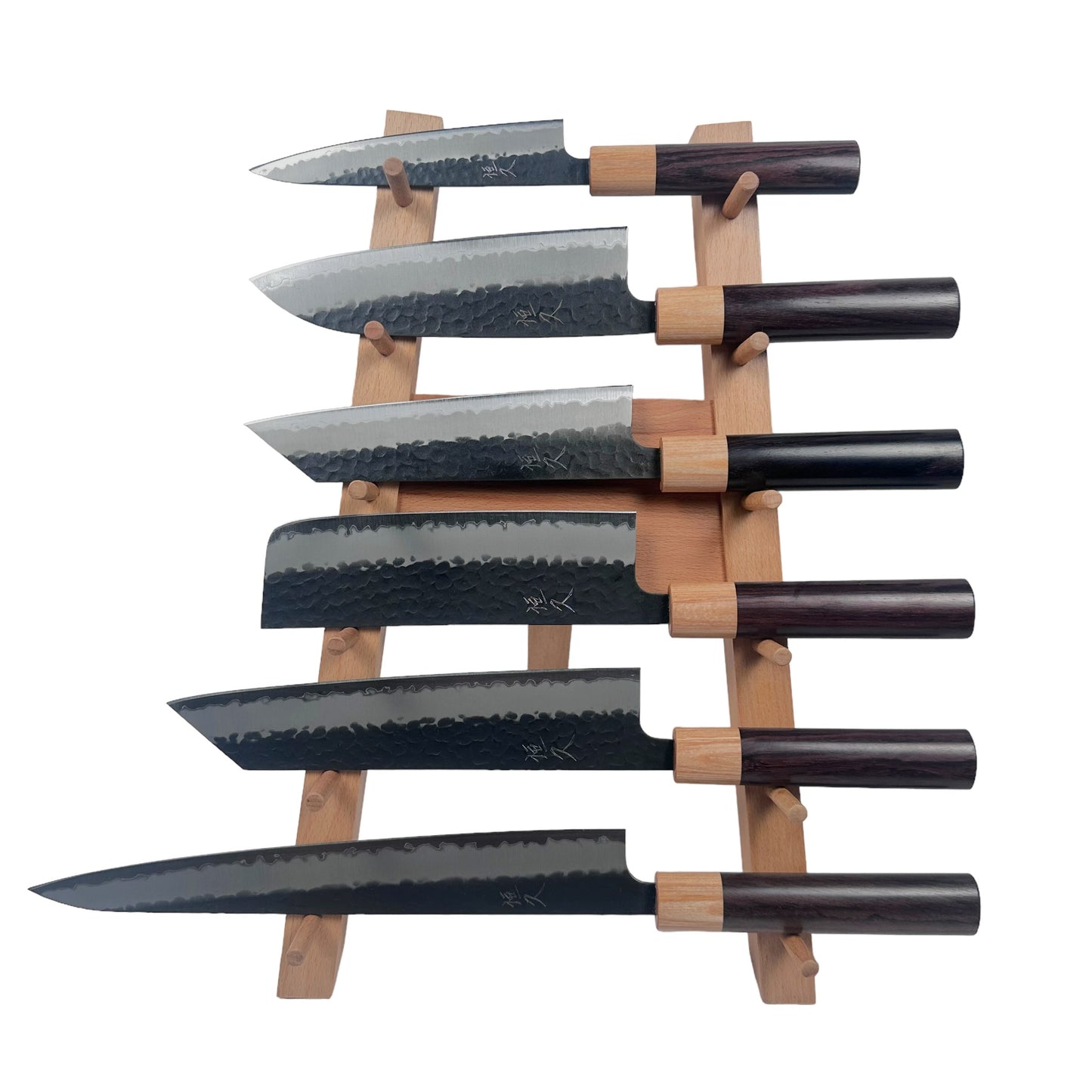 About Tokushu Knife
A Note from Our Team

In the vast world of Japanese knives, the choices can be overwhelming. But with Tokushu Knife, whether you're just starting out or you're a true knife enthusiast, you're in trusted hands. With every purchase, you're not just buying a knife; you're becoming a part of our family, and we pledge to treat you with the respect and courtesy you deserve.

Get in Touch with Our Experts

For custom handle consults and precision sharpening services, connect directly with Zach at Zach@Tokushuknife.com.


If you have any business-related inquiries, concerns, or just want to experience genuine customer service directly from the owner, please reach out to Tony at Tony@tokushuknife.com.

Craftsmanship & Precision

Every knife that carries our brand is a testament to masterful craftsmanship and meticulous attention to detail. Partnering with esteemed Japanese craftsmen, we ensure that each blade and handle is forged to our exacting standards. But it doesn't stop there. The final touch, a hand sharpening technique by our own Zach, promises that the blade you receive is unmatched in sharpness, ready for use straight out of the box.

Beyond a Business - A Passion

Although we take immense pride in our products, Tokushu Knife is more than just a merchant. As a family-owned enterprise, we're a close-knit team of passionate knife enthusiasts, dedicated to delivering an unparalleled experience. Our mission revolves around exceptional customer service, competitive pricing, and ensuring that your time with us is as memorable as the knife you choose.

Genuine Reviews from our Esteemed Customers

Your trust means the world to us. Therefore, we believe in complete transparency.
Dive into the real-world experiences of our cherished customers on
Trust Pilot.